Sample some of Don Wharton's musical offerings as well as purchasing right here online. When you order merchandise items from Don's website, you support and expand his ministry across the country.
We offer secure online ordering through our authorized online retailer CCNow. Click the links below to Add To or View your shopping cart. Click the Checkout link when you have completed your shopping and your order will be processed via our secure server.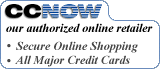 If you prefer to order merchandise by mail, click here for Don's printable order form.
BOOKS

Conviction (The Journey of a Lost Principled Man)

Conviction

$15 (Soft Cover) Add To Cart
CDs

Rain Down Your Love
Don's newest CD is now available!

Rain Down Your Love
Order Now!

CD $10 Add To Cart

Abundantly

CD $10 Add To Cart

Finding The Way

Finding The Way

CD $10 Add To Cart

Two Times You're Mine

Two Times You're Mine

CD $10 Add To Cart

A Sign For The Times

A Sign For The Times

CD $10 Add To Cart

Songbook $10 Add To Cart

Count it all Joy

Count It All Joy

CD $10 Add To Cart

No audio samples
at this time


Encouragement

CD $10 Add To Cart

No audio samples
at this time


Lift High The Cross
(limited supply)
CD $10 Add To Cart

No audio samples
at this time


My Redeemer Lives
(limited supply)
CD $10 Add To Cart

No audio samples
at this time

Rescued

CD $10 Add To Cart